Project Description
Hotel bathroom non-slip mat
Anti-slip, safety anti-slip cushion
Non-toxic material, easy to clean and dry, comfortable and durable
Three Hotspots
Natural and environmentally friendly: It is made of non-toxic original Material imported from Thailand, which is made by high technology.
Health massage: It is a concave-convex pattern developed by professional technology. Walking barefoot on the soles of the feet massages the soles of the feet to promote blood circulation, reduce fatigue, and be beneficial to physical health.
Decorative Art: Refined and beautifully placed indoors can increase artistry and appreciation of beauty.
Four Functions
1. Strong suction: The bottom suction cup developed by professional technology can strongly absorb on the smooth surface, and the suction force reaches the international standard. (3OK GF within 12 months)
2. Soft and tough: the material is soft. High temperature resistance. Product elongation is greater than or equal to 300%.
3. Good temperature resistance: high temperature resistance of more than 80 degrees.
4. Clean and easy to wash: safe and durable, not easy to change color, anti-aging performance, easy to clean after being dirty.
Five Features
1. High cost performance and high taste, in line with modern life.
2. Comply with the requirements and indicators of the European Union.
3. Wide range of application. Can be used in bathrooms, kitchens, washrooms, hallways, etc.
4. Professional manufacturing, keep improving.
5. The service is guaranteed, so that you can buy with peace of mind and use it with confidence.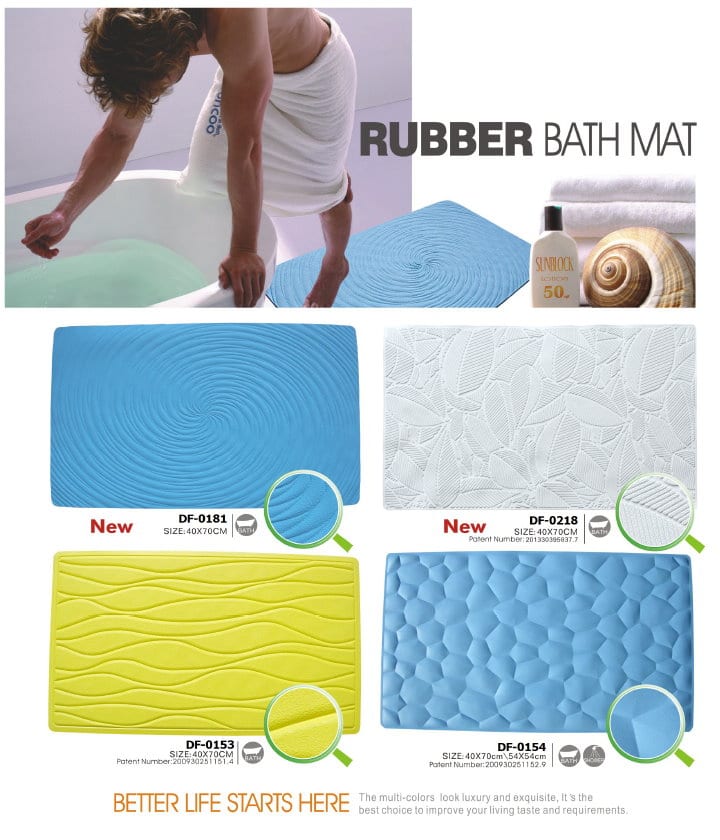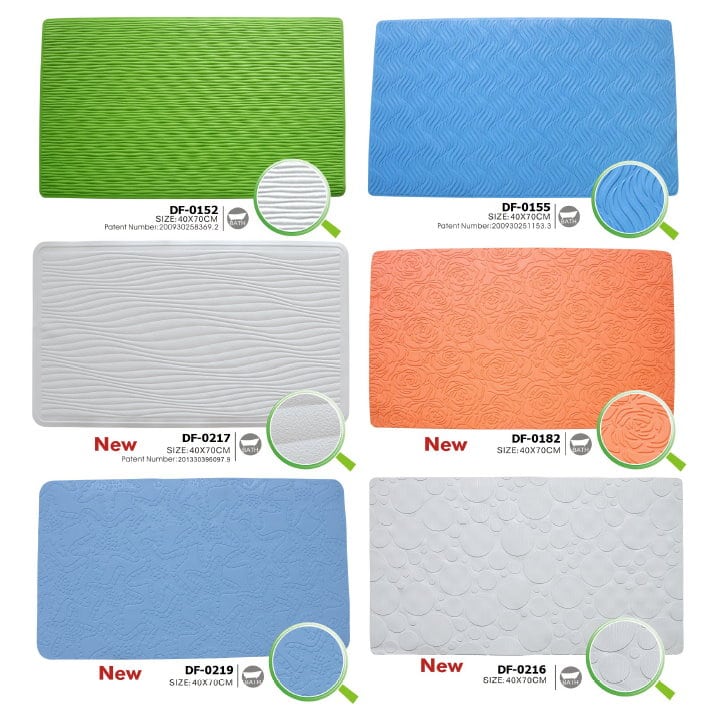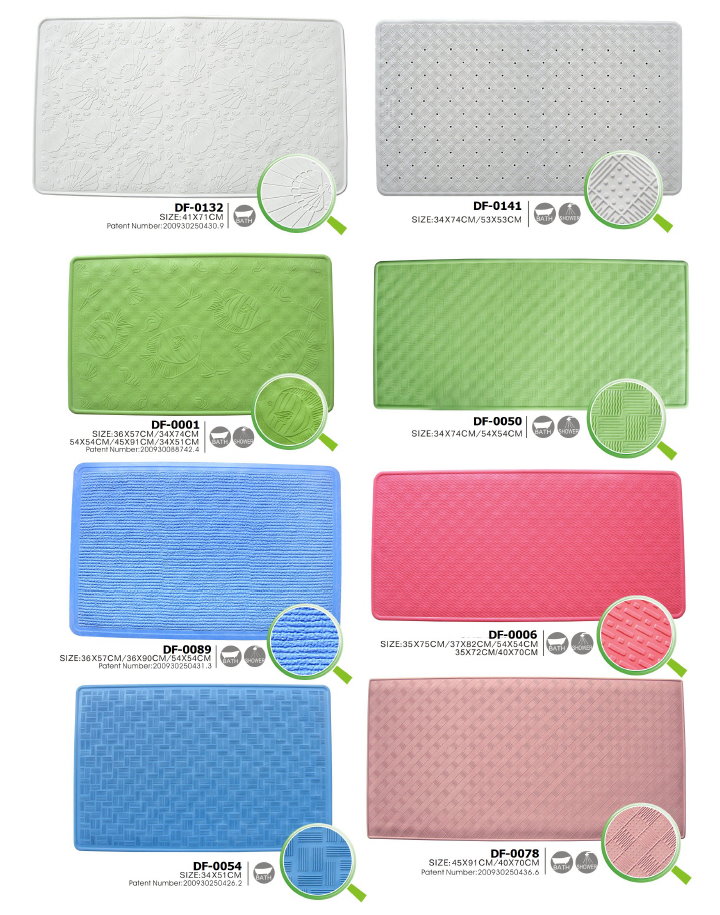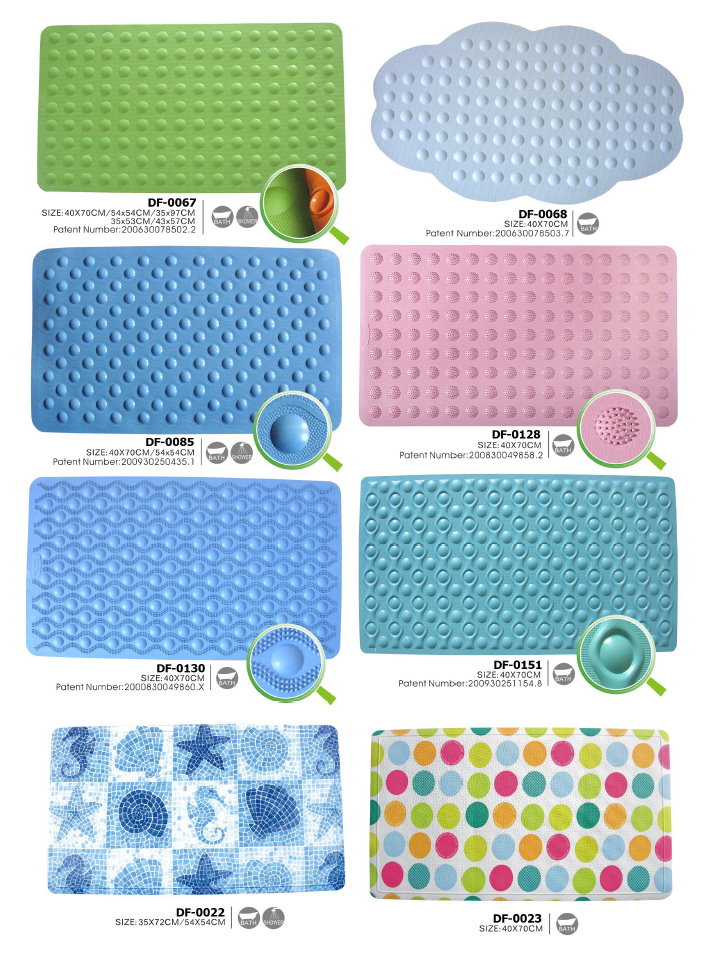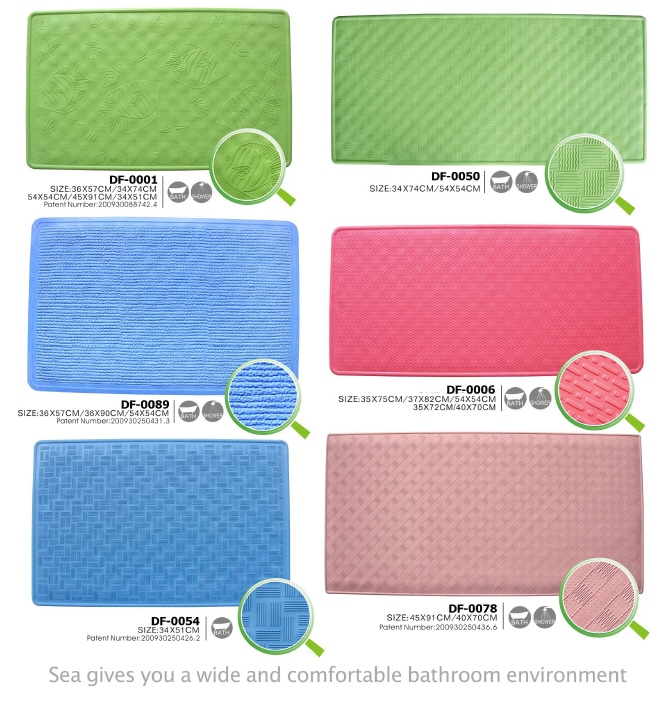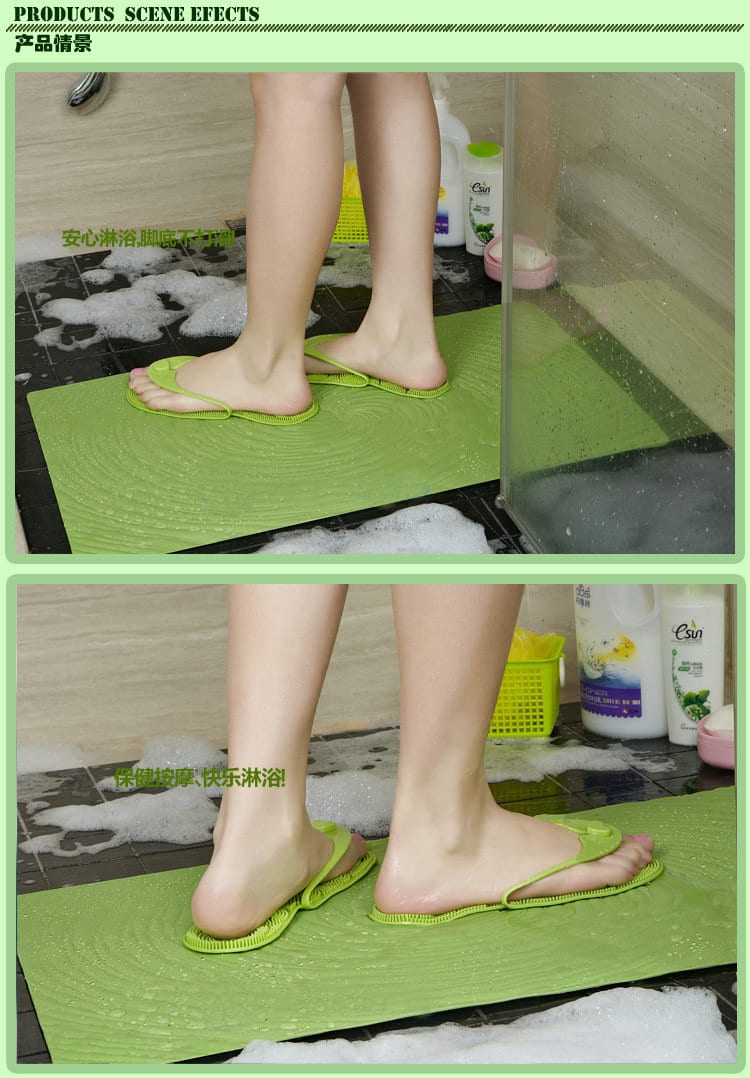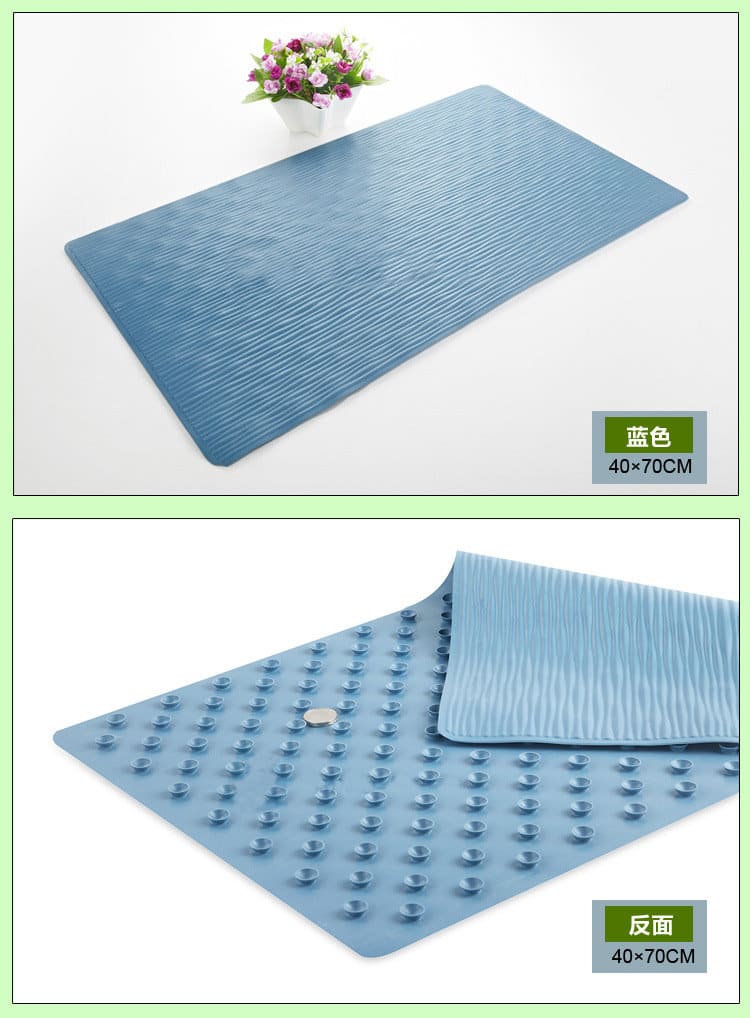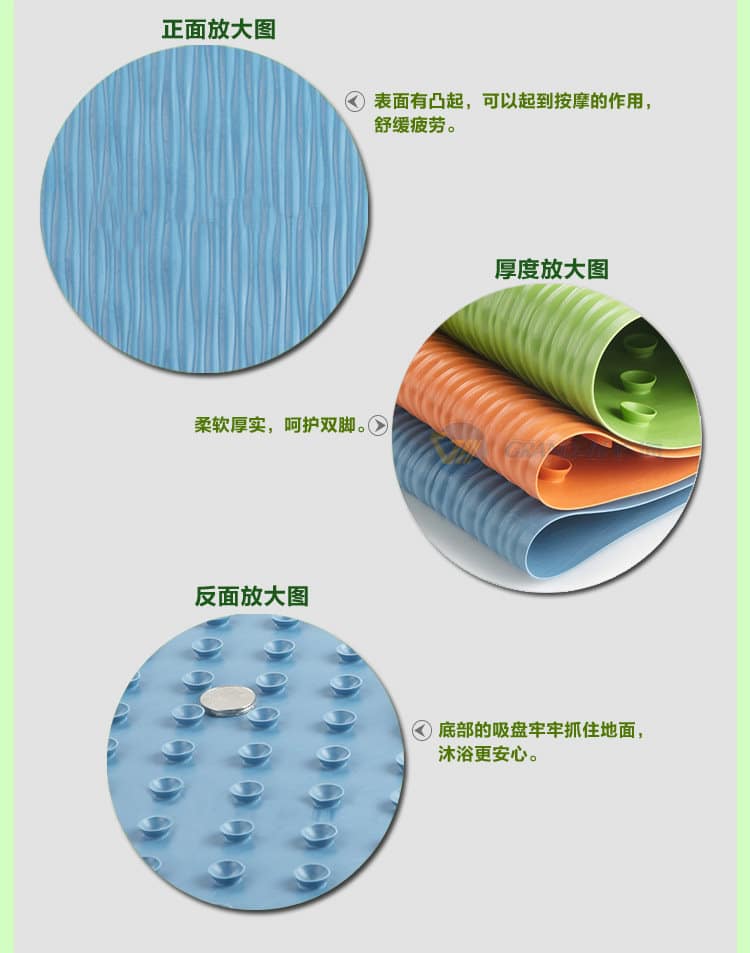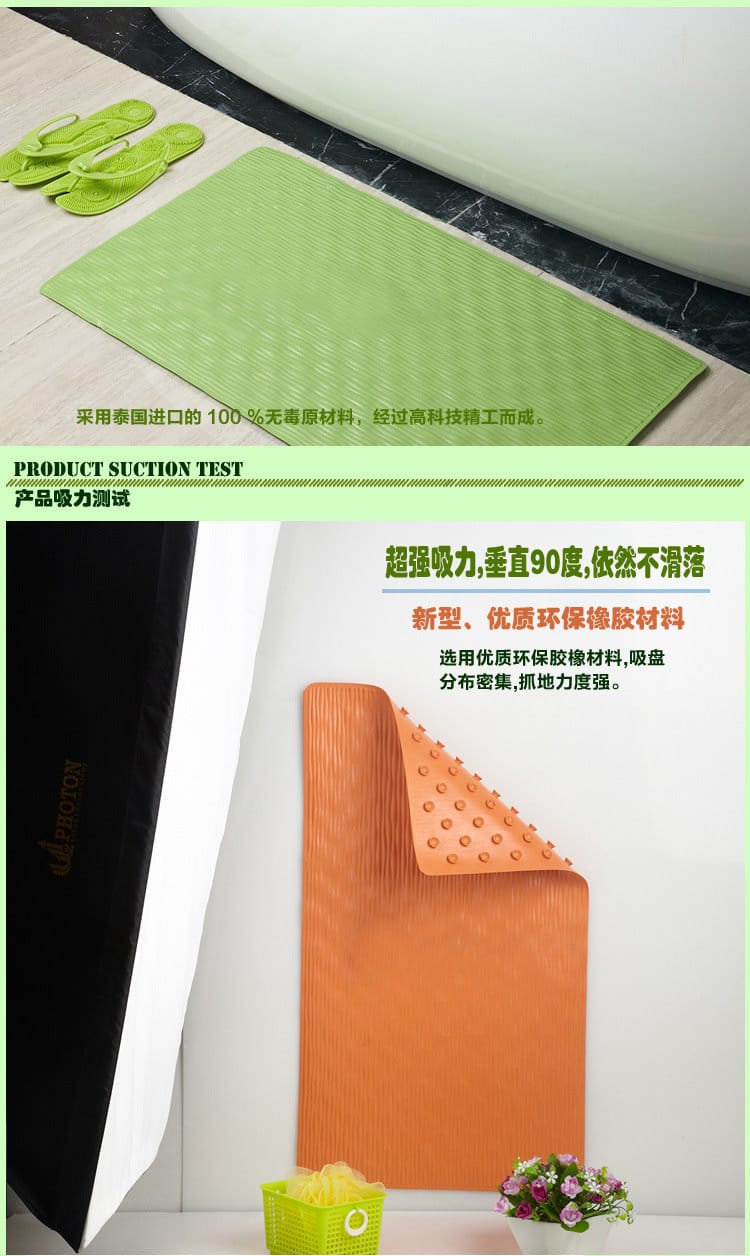 Instructions for use
1 . Clean bathroom mats and clean bathroom tubs before use.
2 . When using, lay the bathroom mat flat in the bathroom or bathtub, do not fold it.
3. When using, pay attention to the suction cup to the ground or wall, bathtub firmly.
4. Regular cleaning, rinse the brush with water, keep it clean and avoid direct sunlight.
Precautions
1. Avoid contact with corrosive chemicals such as acid, alkali, grease, etc.
2. Avoid exposure to high and mild sunlight.
3. Children should be used under the supervision of adults.